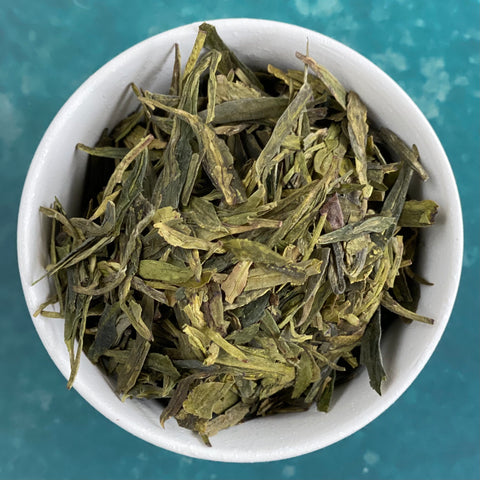 Lung Ching (Long Jing) Dragon Well - Loose Leaf Tea
Dragon Well is the most famous of all the Chinese teas and has been documented thousands of years ago in the Tang Dynasty which was the golden age of cosmopolitan culture in the Chinese civilisation.  The legend is that one year in a village around Xi Hu, the people were so desperate for rain that they prayed to the dragon that lived in the ancient well.  He sent the rain and so the village and tea grown there was named Dragon Well.
The leaves are olive green-yellow, narrow and flattened with a strong fragrance and produce a tea which is brilliant golden yellow with distinct flavours of chestnut, toasted nuts and vanilla.
2-3g for 150ml at 80c for 2-3 minute infusion.
Tasting and Cupping notes