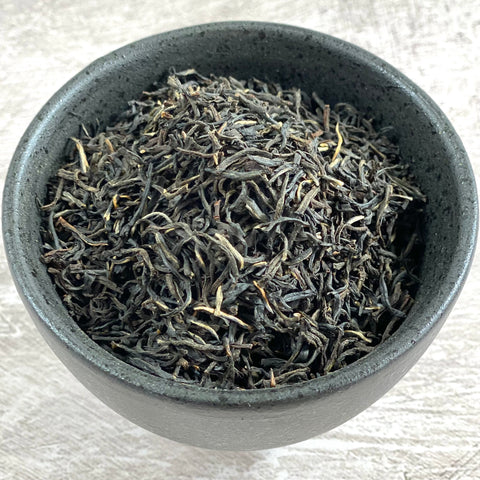 Ceylon Silver Tip Kiruwangala - Loose Black Tea
Sri Lanka's tea estates are at elevations of between 460 and 2,450m in the central southern part of the island.  Grown in the Ratnapura region, where the teas are protected from the drying winds of the south western monsoons, this beautiful silver tipped needle shaped, wiry tea produces a bright amber cup that has a distinctive aroma, a sweet honey flavour and a smooth caramel finish.
The main crop grown on the island of Ceylon (Sri Lanka) was coffee, until a bout of coffee rust devastated the estates in 1869. Forced to diversify, the farmers turned to tea production, which was a huge success with the first shipments reaching the UK in 1873.
Use 3-5g per 150ml at 95c for a 3 minute infusion.
Tasting and Cupping notes