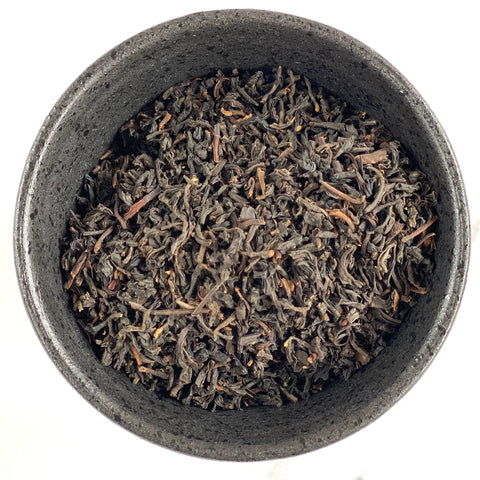 Ceylon Orange Pekoe Dimbula - Loose Black Tea
Ceylon, renamed Sri Lanka in 1972, produces fine robust teas. This Ceylon is highly aromatic with a fully rounded flavour and mild taste with a slightly sweet honey-like bouquet.   Ceylon Orange Pekoe has a long wiry leaf and the infusion has a rich copper colour.  This tea can also be served iced in summer.
Use 2-3g per 150ml at 90-95c for a 3 minute infusion.
Tasting and Cupping notes