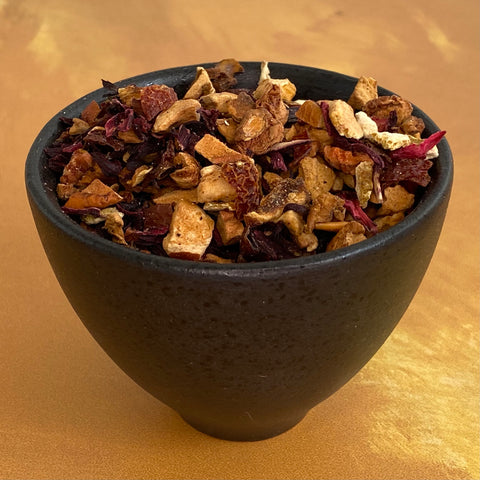 Blood Orange Fruit Infusion
This blood orange fruit infusion is wonderfully refreshing and slightly tangy.  It has been enriched with safflower blossom to create a lively fruity blend.  It contains apple pieces, hibiscus blossom, rose hip peel, natural blood orange and safflower.
Ingredients: apple pieces, hibiscus blossoms, rose hip peel, safflower, natural blood orange flavouring.
Tasting and Cupping notes