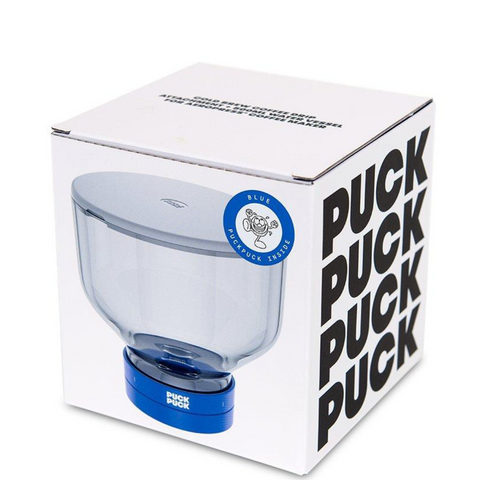 PUCKPUCK
The PUCKPUCK inexpensively turns your Aeropress into a cold brew drip tower. Create great tasting cold brew coffee wherever you go!
PUCKPUCK was developed to accompany the Aeropress Coffee Maker at home or on the go. Allowing you to create great tasting cold brew coffee at a fraction of the cost of a large drip tower but without compromising on the amazing taste of slow dripped cold brew coffee.
The PUCKPUCK's innovative use of a standard mineral water screw thread allows you to use leading brand mineral water as part of your setup - perfect for traveling.

The same screw thread accommodates the PUCKPUCK vessel, which is designed to work beautifully with both the Aeropress coffee maker and the PUCKPUCK creating an all-in-one system that not only works well but is designed to look good in your home.  
Tasting and Cupping notes