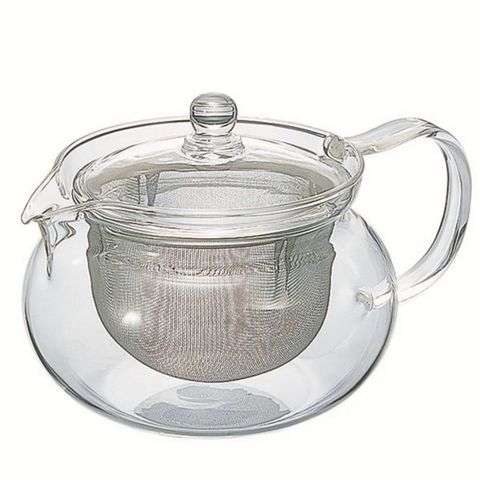 Hario Cha Cha Kyusu Maru Teapot
Hario ChaCha Kyusu Maru Teapot 700ml CHJMN-70T
The spectacular Hario ChaCha Kyusu Maru teapot is made out of highest quality heat proof glass, which enables you to spectate your tea brewing process. The large infuser will make pouring water in, and tea out of the pot effortless.
Hario ChaCha Kyusu Maru Design
The smooth Hario ChaCha Kyusu Maru teapot has a great in and out design. The infuser inside the pot ensures that loose tea leaves stay out of the tea, while the outside has a comfortable handle for precise and smooth tea transition from the pot, to the tea cup.
Hario ChaCha Kyusu Maru Teapot includes:
Luxurious Heat Proof Glassware
Capavity of 700ml, 3 - 4 Cups (CHJMN-70T)
Easy to Use and Clean
Ability to see the tea brewing process
Tasting and Cupping notes