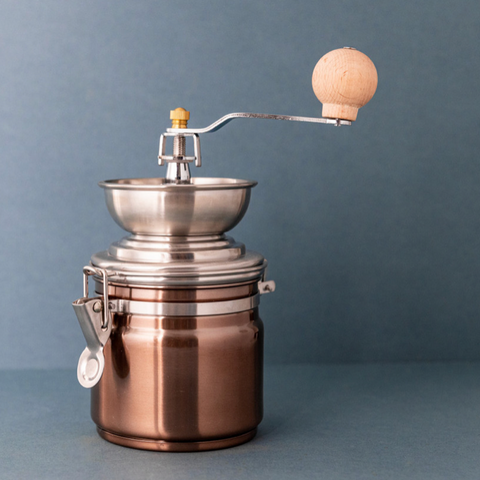 La Cafetiere Copper Coffee Grinder
Sorry, this product is temporarily out of stock.
This La Cafetière manual hand coffee grinder brings a warm, copper-effect character to kitchens. The wooden handle makes the grinder easy to control. Its adjustable settings allow for easier coarse, medium or fine grinding. It can be used with espresso or any kind of French press coffee. It also has a built-in storage canister with clip-top seal to ensure the coffee will stay fresh.
Tasting and Cupping notes