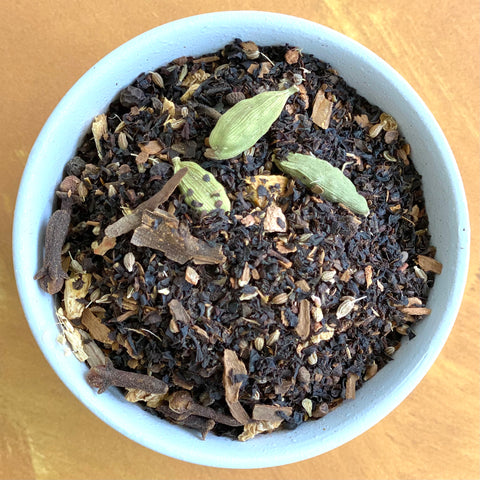 Black Chai - Loose Black Tea
Known as the national drink in India, this classic Chai black tea contains : Black tea 44%, aniseed, ginger, cloves, black pepper, cinnamon, chicory, cardamom seeds, cardamom and cloves to give the classic chai spicy flavour.  
Use 4-5 tsp/litre in water 100c for 3-5 mins.  
Use 7/8 tea to 1/8 milk if required.
Tasting and Cupping notes