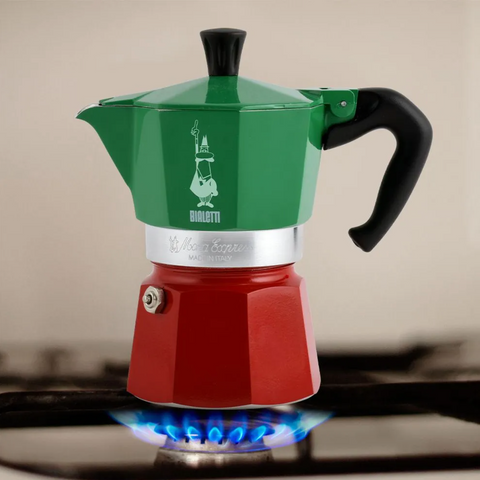 Bialetti Moka Express - Italia Collection
Since 1933, the Bialetti Moka Express has been an undisputed symbol of Made in Italy quality, and the Moka Express Tricolore wants to celebrate (also through its colors) the traditional Italian ritual of preparing good coffee. What makes the Moka Express Tricolore even more exclusive is, of course, the iconic Man with the moustache, along with the Made in Italy colours that celebrate this international icon of coffee making.

Bialetti quality: Made in Italy high-quality product. Unique patented safety valve which is easy to inspect and to clean. It also offers an ergonomic handle to facilitate product grip. It is suitable for gas, electric and induction hobs (only with the Bialetti induction plate adapter).


Tasting and Cupping notes