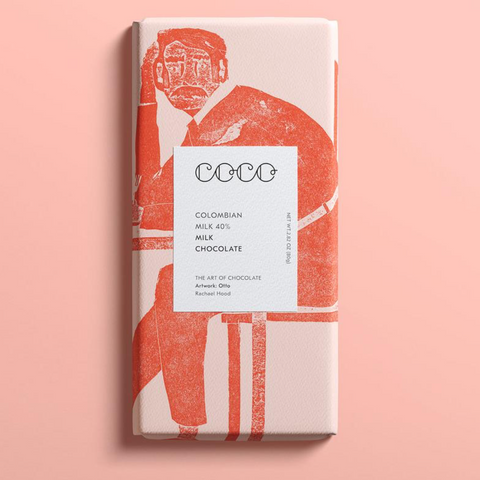 COCO Colombian 40% Milk Chocolate
With pleasant milky tones, dark in colour and with a defined chocolate and caramel notes. The acidity of the chocolate and the creamy-milk complement each other perfectly. Smooth and well balanced. 40% single origin Colombian milk chocolate.
80g - Vegetarian
Chocolate origin: Colombia
Artwork: Rachael Hood 
Ingredients: Sugar, Cocoa Butter, Cocoa Mass, Milk Powder, Emulsifier: Non-GMO Soya Lecithin, Natural Vanilla Flavour. Allergens: Milk, soya. No gluten containing ingredients.
Tasting and Cupping notes