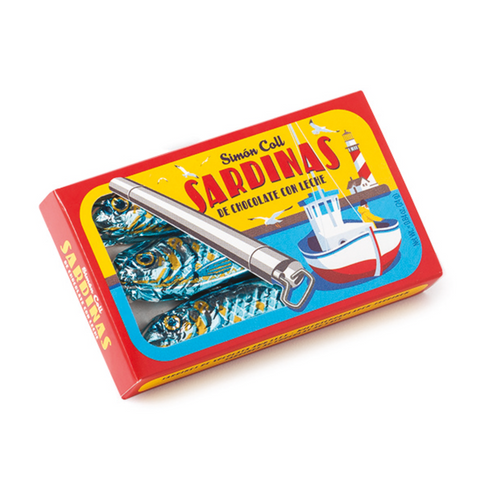 Milk Chocolate Sardines
Milk chocolate wrapped in foil to look like sardines. A great treat to amuse children. They will like these chocolate sardines more than the real ones! 
Taste profile: Smooth and creamy milk chocolate with vanilla notes.
By Simon Coll, a chocolatier family business founded in 1840, in Catalonia.
Tasting and Cupping notes