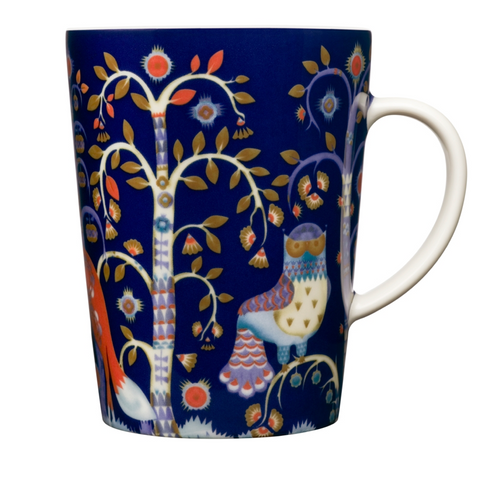 Iittala Taika Mug Blue
Sorry, this product is temporarily out of stock.
Designer Klaus Haapaniemi's lively art and Heikki Orvola's streamlined design combine to create Taika ('magic' in Finnish). The result is an enchanted collection that brings folklore and fairy tales alive through functional design. A cast of colourful characters inspire imagination and storytelling in the everyday with versatile, durable tableware that adds a touch of whimsy to any table setting. The oversized Taika mug allows one to enjoy a generous helping of coffee, tea or any other favourite beverage. Vivid blue blends with a vibrant palette of colours to highlight the intricate owl pattern that runs along the entire mug. Mix colours or collect a single colour for striking combinations. Perfect gift. Microwave and dishwasher safe.
Tasting and Cupping notes