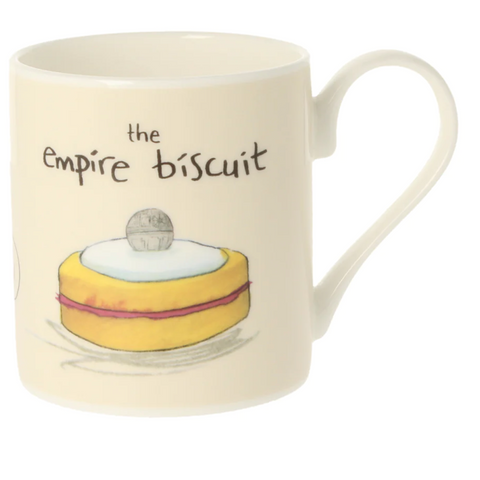 Empire Biscuit Mug
Sorry, this product is temporarily out of stock.
Stars Are Braw is a collection of mugs that celebrate a rather famous Science Fiction franchise, featuring force ghosts, pointy-eared aliens and hunks of junk. These mugs were designed in Scotland and use the national dialect along with popular phrased from the films.

This mug features a suspicious looking empire biscuit and an eagle-eyed admiral Akbar! The perfect gift for a Star Wars fan.
Tasting and Cupping notes