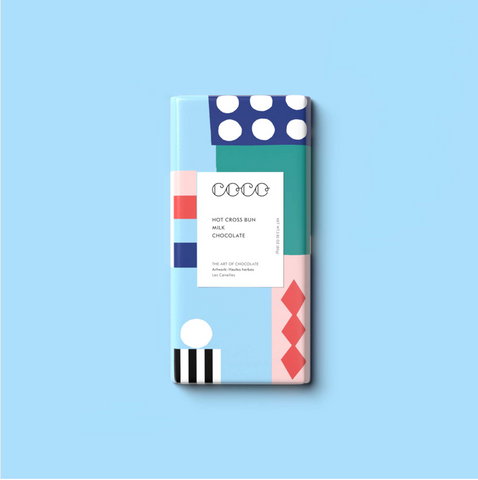 COCO Hot Cross Bun Milk Chocolate
The Spirit of Spring - Nutmeg, cinnamon, cloves, allspice and star anise taste earthy and uplifting, just like freshly baked hot cross buns.
Ingredients: Sugar, Cocoa Butter, Cocoa Mass, Milk Powder 14.5%, Emulsifier: Non-GMO Soya Lecithin, Natural Vanilla Flavour, Nutmeg, Cinnamon, Cloves, Allspice, Star Anise.
Allergens: Milk, Soya Cocoa Solids: 40% Minimum.
Tasting and Cupping notes