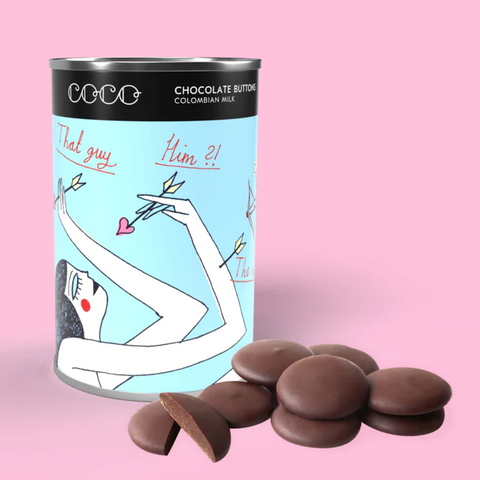 COCO Milk Chocolate Giant Buttons Tin
Sorry, this product is temporarily out of stock.
This modern tin designed by David Bray contains 180 g of large single-origin chocolate milk buttons made of the finest Colombian cacao.
180g - Vegetarian - Gluten Free

Ingredients: Sugar, Cocoa Butter, Cocoa Mass, Milk Powder, Emulsifier: Non-GMO Soya Lecithin, Natural Vanilla Flavour.
Tasting and Cupping notes