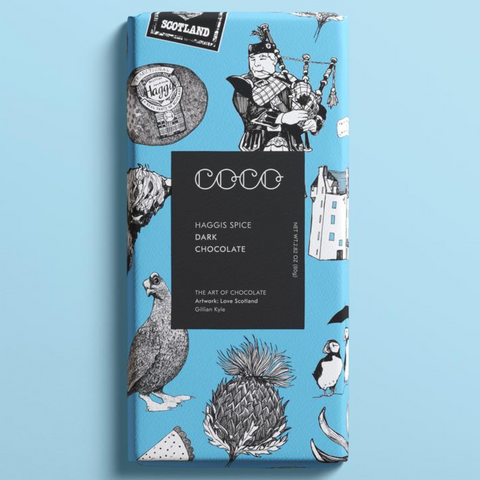 COCO Haggis Dark Chocolate
Sorry, this product is temporarily out of stock.
Flavoured with cloves, allspice, nutmeg, and pepper then mixed with our dark chocolate, the result is a smooth dark chocolate vegan sweet treat. In keeping with the Scottish theme, we are delighted to be collaborating with Scottish artist Gillian Kyle to showcase her 'Love Scotland' design featuring traditional Scottish icons on the Haggis Spice wrapper.
80g - Vegetarian - Vegan
Chocolate origin: Colombia
Artwork by: Gillian Kyle
Tasting and Cupping notes